Homecraft & Handicraft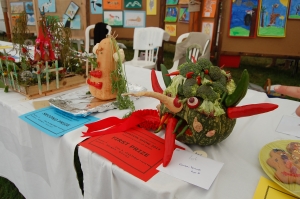 Whether you're a follower of The Great British Bake Off or The Sewing Bee, a flower arranger, artist or photographer this is a chance to showcase your talents in open competition. Everyone welcome!
The 2020 Schedule is not yet available but last year's is still available (see Downloads) providing a guide to the sort of classes that will be available at this year's Show. Please note the number of classes available for children of all ages - entering individually or as part of school/playgroup activities.
Sub Menu
Downloads