Homecraft & Handicraft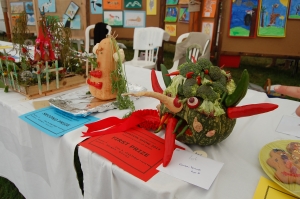 Whether you're a follower of The Great British Bake Off or The Sewing Bee, a flower arranger, artist or photographer this is a chance to showcase your talents in open competition. Everyone welcome!
The 2019 Schedule is now available (see Downloads) containing full details of this year's classes, including 20 classes for children of all ages - entering individually or as part of school/playgroup activities.
Download the Schedule, print the entry form and after completion send it, with the relevant entry fee, to the Secretary before Wednesday 7th August.