Livestock Section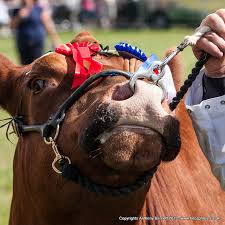 On Show Day we offer a wide variety of cattle & sheep classes catering for pedigree, commercial and rare breeds. For the youngsters there's also a pet lamb class.
Entries are invited from both our local area, and further afield
In addition to the Show Day classes the Section runs a well supported on-farm competition for the local area offering classes for both livestock and arable. Prizes to be awarded at the Society's Annual Dinner and Dance, usually held each February.
Sub Menu
Downloads